Why you can find the best car insurance at Checkall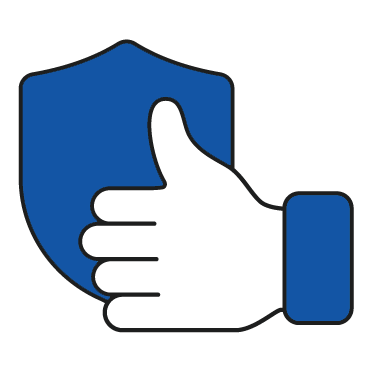 The right car insurance
With our renewed artificial intelligence, we find the cheapest, most suitable and most comprehensive car insurance quotes.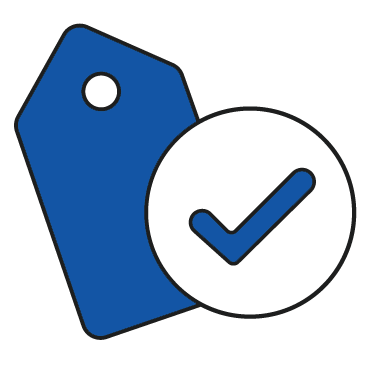 Favourable premiums
Our priority is always you. Taking your budget into account, we offer you the best price guarantee on all car insurance policies.
Compare and conclude car insurance with Checkall
You can compare and take out Swiss car insurance with Checkall in 3 steps:
Calculate car insurance: Enter the basic data required for the calculation.
Compare car insurance: Compare car insurance premiums and benefits and select the right car insurance for you.
Order a quote or take out a policy directly: Enter personal and contact data for the quote or take out the car insurance online.
Car insurance benefits
You can have your car insured in various ways. In addition to the compulsory third party liability insurance, car insurance includes partial cover and fully comprehensive insurance. The benefits of car insurance are as listed below:
Third party liability insurance (compulsory)
Third-party liability insurance is compulsory in Switzerland and covers damage caused by you and your vehicle to other people or vehicles.
Partial cover
Partial cover is optional and protects you against theft, glass breakage and damage caused by natural forces.
Fully comprehensive insurance
Fully comprehensive insurance is also voluntary and protects you against damage to your own vehicle.
Additional products to car insurance
In addition to partial and fully comprehensive insurance, car insurance offers other supplementary products.
You can choose from the following benefits:
Gross negligence protection
Gross negligence is defined as all offences against the road traffic regulations (SVG). This includes, for example, damage due to disregarding a red traffic light or damage due to a rolling stop.
Accident (passenger insurance)
In the event of a claim or if you need assistance regarding your vehicle, you have a contact person around the clock thanks to 24h Assistance.
Carry-on items
If you are involved in an accident and your personal belongings in the vehicle suffer damage as a result or are stolen, the costs are also covered by the car insurance.
Parking damage
With parking damage, all damage to your vehicle caused by third parties is covered by car insurance.
The best car insurance policies in comparison
With the premium calculator from Checkall, you can quickly find the right car insurance. You can compare the best car insurance policies with our premium calculator.