Why you can find the best personal liability insurance at Checkall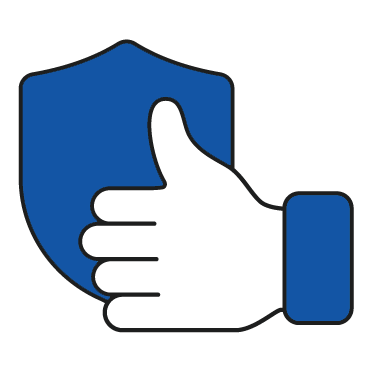 The right personal liability insurance
With our renewed artificial intelligence, we find the cheapest, most suitable and comprehensive personal liability insurance quotes.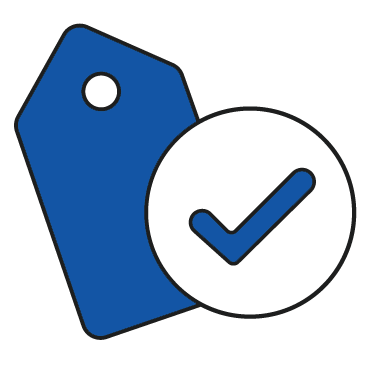 Favourable premiums
Our priority is always you. Taking into account your budget, we offer you the best price guarantee on all personal liability insurance policies.
Personal liability insurance: briefly explained
In the event of damage caused by a third party, you can put the person in financial distress. However, you can easily prevent this by taking out personal liability insurance. Personal liability insurance is one of the most important non-mandatory insurances that a private person should definitely take out. It provides you with financial support from the insurance company. If you cause damage to other people or property, the insurance will cover the costs. personal liability insurance is especially recommended for parents with small children or for dog owners. In this case, it doesn't matter who caused the damage, as everyone living in the same household can be covered.
Take out personal liability insurance
In 3 steps you can compare personal liability insurances and take out a policy online.
Information on insured persons: Enter basic data relevant to the offer.
Compare results: Compare personal liability insurance premiums and benefits and select the right personal liability insurance for you.
Submit application online: Enter personal and contact data.
Personal liability insurance benefits
Personal liability insurance covers three main types of damage:
If you accidentally cause physical injury to someone,
if you accidentally damage property,
or if these damages cause the person involved to suffer financial loss.
You can choose a guaranteed sum and deductible with personal liability insurance. As an additional benefit, you can include third-party driver insurance (driving other people's vehicles) with your personal liability insurance.
The benefits of personal liability insurance are as set out below:
Guaranteed sum
The guaranteed sum is the maximum sum that is paid out in the event of a claim. The guaranteed sum can be selected. Depending on the insurance company, the guaranteed sum is between 3 and 10 million Swiss francs. Usually, however, the guaranteed sum is 5 million Swiss francs.
Deductible
The deductible is the amount that you have to pay personally before your personal liability insurance will cover you financially. If the damage is higher than your selected deductible, the insurance company will pay the excess amount for you. The lower the deductible, the higher the premium.
Driving someone else's vehicle
If you drive someone else's vehicle and cause damage, you are well covered with this benefit, as the insurance will pay the costs.
The best personal liability insurances in comparison
The best personal liability insurances in Switzerland are listed below: