Why you can find the best household insurance at Checkall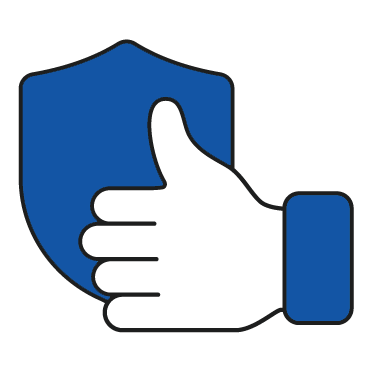 The right home insurance
With our renewed artificial intelligence, we find the cheapest, most suitable and comprehensive home insurance quotes.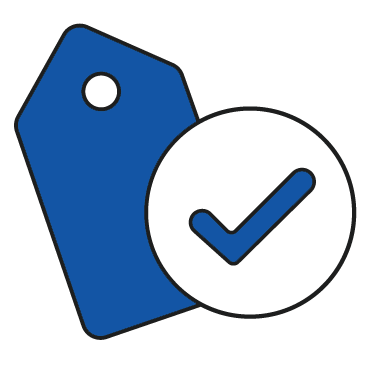 Low premiums
Our priority is always you. Taking into account your budget, we offer you the best price guarantee on all home insurance policies.
Take out household insurance
You can compare household insurance policies and take out a policy online in just 3 steps.
Information on insured persons: Enter basic data relevant to the offer.
Compare results: compare household insurance premiums and benefits and choose the right household insurance for you.
Submit your application online: Enter your personal and contact details.
Household contents insurance benefits
Household contents insurance covers damage to your household contents, such as water damage, theft, glass breakage or fire up to the agreed sum insured. To get even more protection, you can add extra options to your household contents insurance.
The benefits of household contents insurance are as detailed below:
Household contents insurance basic cover
All moveable items in your home are covered if:
by fire (e.g. fire, smoke, lightning or explosion)
by natural hazards (e.g. flood, inundation, storm or hail)
by water (e.g. if liquid leaks from pipes, installations, aquariums or waterbeds)
Burglary (someone forcibly enters your home)
Robbery (someone takes possessions from you by force)
Theft (without the use of force)
Furniture glass
Furniture glass refers to furniture that has glass built into it, such as a glass table, wall mirror, display case glass or glass in cabinets. However, windows or the glass door of the home are not included. It is very important to know that depending on the household insurance, special exclusions apply. For example, hollow glass (e.g. vases and aquariums) is not insured. Lamps, spectacle lenses, drinking glasses, hand mirrors or light bulbs are also not financially covered by household contents insurance.
Theft from outside
Simple theft away from home is an important additional benefit of household insurance. Theft that occurs outside your home is also covered by household insurance. For example: You go swimming at the lake, put your mobile phone under your towel and then go for a swim. When you come back you realise that your mobile phone has been stolen. Important to know: Losing or misplacing your item is not theft and is not covered in this case.
Household contents insurance
In the household contents insurance there is also the option of a so-called household contents hull insurance. A comprehensive household contents insurance extends the insurance cover of the household contents insurance such as glass damage or damage to technical equipment such as televisions or computers.
Home Assistance
Home Assistance offers you comprehensive services to ensure that the damage incurred is repaired as quickly as possible or that you are as safe as possible after a claim. These include: Immediate help with plumbing, heating and wiring problems, immediate help from a locksmith, carpenter or similar, hotel accommodation, transport, storage of your furniture, removal of bee, wasp and hornet nests, and various telephone information.
The best household insurance policies in comparison
The best household contents insurances in Switzerland are listed below: