Why you can find the best private legal protection insurance at Checkall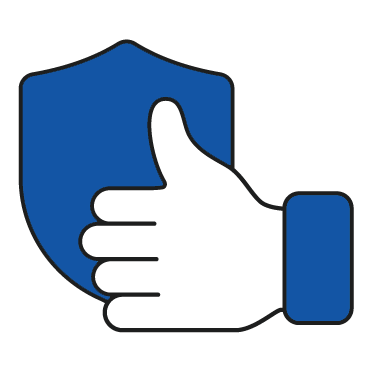 The right private legal protection insurance
With our renewed artificial intelligence, we find the cheapest, most suitable and comprehensive legal expenses insurance quotes.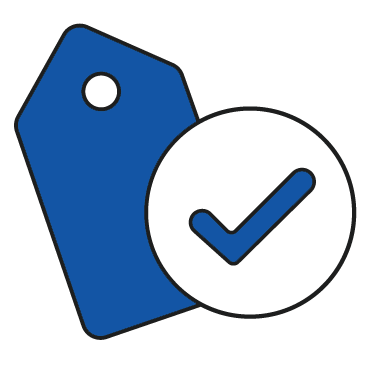 Favourable premiums
Our priority is always you. Taking into account your budget, we offer you the best price guarantee on all private legal expenses insurance.
Take out private legal expenses insurance
In 3 steps you can compare private legal expenses insurance with Checkall and take out a policy online.
Information on insured persons: Enter basic data relevant to the offer.
Compare results: Compare legal expenses insurance premiums and benefits and select the right private legal expenses insurance for you.
Submit your application online: Enter your personal and contact details.
The most important facts about legal expenses insurance
With legal expenses insurance, you are not only supported financially, but you also receive continuous legal assistance in your disputes. In the event of a dispute, legal expenses insurance offers you protection against high legal and lawyer's fees. This means you receive the help you need in choosing a lawyer or personal legal advice. Legal expenses insurance protects all persons living in the same household, as they are also insured under the policy. This means that your family or roommate is also protected. Legal expenses insurance coverage applies throughout Switzerland as well as abroad.
Private legal expenses insurance benefits
The benefits of private legal expenses insurance are as listed below:
Private
Private legal expenses insurance covers private legal matters. It does not matter whether it is a conflict with your employer, with your landlord, in the case of inheritance or in the case of divorce.
Criminal law
Tenancy law
Labour law
Patient law
Insurance law
Law of succession
Family law (matrimonial law)
Neighbouring rights
Property law and law of property
School law
Traffic protection
Traffic legal protection helps you in legal disputes and is always at your side when appealing against fines or driving disqualifications.
Compensation law
Traffic criminal law
Vehicle contract law
Insurance law
Contract law
Sum insured
Depending on which insurance company you are with and the area of jurisdiction of your dispute, the sum insured in Switzerland is between CHF 5,000 and CHF 1,000,000. Abroad, legal expenses insurance covers up to CHF 500,000.
Free choice of lawyer
Some legal expenses insurers provide you with an in-house lawyer. For all legal questions or disputes, the legal expenses insurance and its lawyers are at your disposal. Some insurance companies even allow you to choose your own lawyer. You can decide for yourself which lawyer you would like to be represented by.
Private legal expenses insurance Waiting period (Grace period)
The waiting period - also known as the grace period - varies from one month to six or twelve months. Once this waiting period has expired, you may claim the benefit. However, there are legal expenses insurances without a waiting period. (See benefits in comparison)
The best legal expenses insurances in comparison
Before you decide on a legal expenses insurance, it is best to compare premiums and benefits at Checkall. Thanks to the premium calculator, you can easily compare legal expenses insurances in Switzerland. Insurance companies often offer discounts if you take out both private and traffic legal protection insurance.