Why you will find the best traffic legal protection at Checkall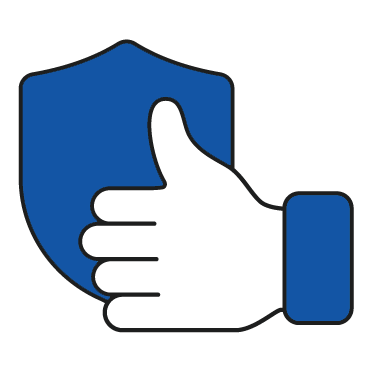 The right traffic legal protection
With our renewed artificial intelligence we find the cheapest, most suitable and most comprehensive traffic legal protection offers.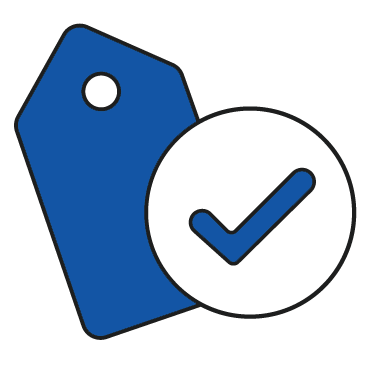 Favourable premiums
Our priority is always you. Taking your budget into account, we offer you the best price guarantee for all traffic legal protection insurance policies.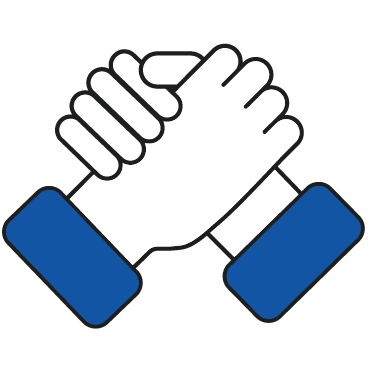 Convenient to take out
Take out traffic legal protection cover directly or order quotes in just a few minutes.
What is traffic legal protection?
In the area of traffic, traffic legal protection offers you comprehensive protection and legal aid. It is not only very useful for car drivers, but also for cyclists and pedestrians. Traffic legal protection helps you in legal disputes and is always at your side when appealing against fines or driver's licence withdrawals. Just like legal expenses insurance, traffic legal protection insurance covers the costs of legal consultations as well as lawyers' fees and court costs.
Traffic legal protection benefits
The benefits of traffic legal protection insurance are as listed below:
Traffic Criminal Law
Traffic criminal law covers you in the event of legal proceedings against you by criminal authorities in the area of traffic.
Compensation law
If you are entitled to compensation in the area of liability, traffic legal protection will assist you.
Property law
After you have taken your car to the garage, you receive a very high bill. Since you are not willing to pay it, the garage owner does not give the car back to you.
Consumer and contract law
You buy a second-hand car and find out that it is not as described on the advertisement. The seller does not want to accept this and you cannot come to an agreement.
The most important facts about traffic legal protection insurance
With traffic legal protection insurance, you are not only supported financially, but you also receive legal assistance throughout your dispute. In the event of a dispute, traffic legal protection offers you protection against high legal and lawyer's fees. This means you get the help you need in choosing your lawyer or getting personal legal advice. Legal protection for motorists protects all persons living in the same household, as they are also insured under the policy. This means that your family or roommate is also protected. Traffic legal protection cover applies throughout Switzerland as well as abroad.
Sum insured
Depending on which insurance company you are with and the area of your dispute, the sum insured in Switzerland is between CHF 5,000 and CHF 1,000,000. Abroad, legal expenses insurance covers up to CHF 500,000.
Waiting period
The waiting period varies depending on the area and can last from one month to six or twelve months. Once this waiting period has expired, you may claim this benefit. However, there are motorists' legal expenses insurances without a waiting period. (See benefits in the comparison)
Free choice of lawyer
Many traffic legal protection insurances provide you with an in-house lawyer. For all legal questions or disputes, the traffic legal protection insurance and its lawyers are at your disposal. Some legal expenses insurers even offer you the option of choosing your own lawyer. You can decide for yourself which lawyer you would like to be represented by.
The best traffic legal protection in comparison
Before you decide on traffic legal protection insurance, it is best to compare premiums and benefits at Checkall. Thanks to the premium calculator, you can easily compare the legal expenses insurances in Switzerland.