Why you can find the right basic insurance with Checkall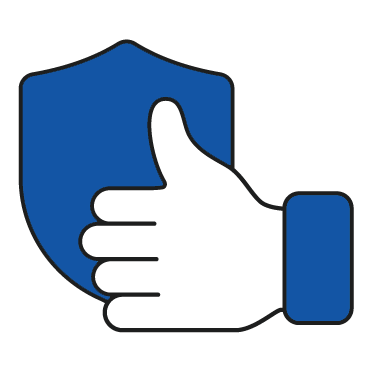 The right basic insurance
With our renewed artificial intelligence, we find the cheapest, most suitable and most comprehensive basic insurance offers.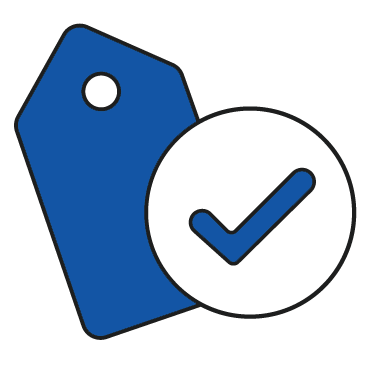 Favourable premiums
Our priority is always you. Taking your budget into account, we offer you the best price guarantee for all basic insurances.
Basic insurance: models
Basic insurance has 4 different models and they are listed as below:
Standard model (free choice of doctor)
In the standard model (free choice of doctor), insured persons may visit any doctor. In the standard model, insured persons do not have to see a general practitioner or go through a referral process to see a specialist or hospital. However, premiums are higher in this model than in other models.
HMO model
In the HMO model, insured persons have to visit a group practice. For the HMO model, health insurers offer lower premiums than the standard model (free choice of doctor).
Family doctor model
In the family doctor model, insured persons must choose a family doctor. In the event of a complaint, insured persons are obliged to visit their family doctor before going to a specialist or hospital. The family doctor acts as the first point of contact and coordinates any treatment and refers you to a specialist practice or hospital if necessary. The family doctor model offers lower premiums than the free doctor model (standard model).
Telemedicine
Telemedicine is treatment and advice given over the telephone. Diagnoses, consultations and treatments are carried out with a doctor over the phone. This makes it quicker and easier for insured persons to seek medical help, especially in rural areas or with limited mobility.
Basic insurance benefits
Basic insurance benefits are as listed below:
Basic insurance covers the costs of medical treatment, consultations, examinations and operations.
Basic insurance covers hospitalisation in Switzerland in recognised hospitals according to the cantonal hospital list. This also includes operations and stays in hospital in intensive care units.
The basic insurance covers the costs of medicines that are subject to compulsory insurance. Medicines that are not subject to compulsory health insurance are covered by supplementary insurance.
Medically necessary transport is covered by the basic insurance. In principle, transport must be medically necessary to be covered by the basic insurance. This can be transport by ambulance or a specially equipped vehicle.
Basic insurance covers costs related to maternity and childbirth. In the case of maternity, at least 2 ultrasound examinations and 8 check-ups are usually covered.
The basic insurance covers acute, emergency outpatient and inpatient treatment abroad up to a maximum of twice the Swiss tariff.
Franchise and deductible
In the basic insurance, you can choose a franchise between 300 and 2500. The franchise has an influence on the premium. The higher the franchise, the lower the premium. The deductible comes after the franchise is used up. The deductible is 10% up to CHF 700 per year for adults and up to CHF 350 per year for children.
Accident coverage
As long as you work 8 hours a week for an employer, you do not have to include accident coverage in your basic insurance.